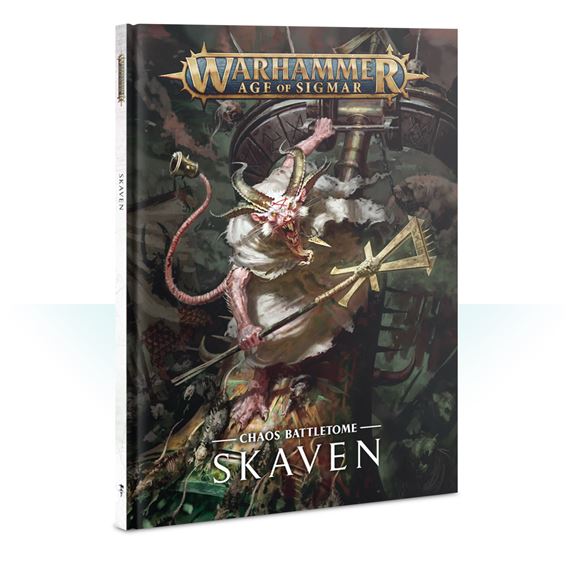 Battletome: Skaven
---
Skaven
This book contains: Allegiance abilities for skaven, including a variety of battle traits – 6 separate types of artefacts of… Read More
Availability: Last one! but 5 Available for back order
Features
Empower your army with potent allegiance abilities
Harness the unique powers of the six Great Clans
Master spell lores, artefacts and warscroll battalions
This book contains:
Allegiance abilities for skaven, including a variety of battle traits – 6 separate types of artefacts of power and 6 types of command traits
2 spell lores – the Lore of Ruin (for use by Grey Seers) and Lore of Warpvolt Galvanism (for use by Clans Skryre Wizards)
2 battleplans
Path to Glory rules for creating a skaven warband for Path to Glory, including Champion and Followers Rewards Tables
8 warscroll battalions
40 warscrolls, 3 endless spell warscrolls and a warscroll for the Gnawhole scenery piece.
Pitched battle profiles for all units and Endless Spells featured in this battletome
If you're starting a new skaven army or bringing your classic collection into the Mortal Realms, this battletome is your essential companion.
---
Delivery
Your order can be shipped to you at home or work, see shipping estimates at checkout.
In-store collection
Collection in store is available.