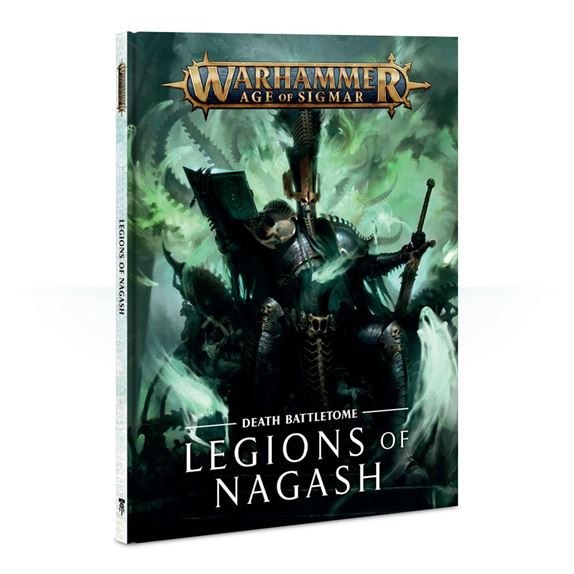 Battletome: Legions of Nagash
---
Legions of Nagash
All the rules you need in order to get your Legions of Nagash army ready for the gaming table are… Read More
Features
The definitive book for all Death collectors
A host of new Allegiance Abilities and Lores of the Dead
33 Warscrolls and 6 Warscroll Battalions
All the rules you need in order to get your Legions of Nagash army ready for the gaming table are here:
33 Warscrolls, covering every miniature in the Legions of Nagash faction;
6 sets of Allegiance Abilities – the Grand Host of Nagash, Legion of Sacrament, Legion of Blood, Legion of Night, Soulblight, and Death – each with their own unique Artefacts of Power, Command Traits, Battle Traits, and Command Ability;
2 different Lores of the Dead – Lore of the Deathmages, and Lore of the Vampires;
2 Battleplans, each featuring guidance on army compositions, objectives, specific Command Abilities for both sides, set-up and victory conditions;
Rules for setting up a Legions of Nagash warband for a Path to Glory campaign, including a Champion Rewards Table, Monster Followers Rewards Table, Followers Rewards Table, and Path to Glory warband roster;
Pitched Battle Profiles for every unit and miniature featured in this Battletome.
---
Delivery
Your order can be shipped to you at home or work, see shipping estimates at checkout.
In-store collection
Collection in store is available.