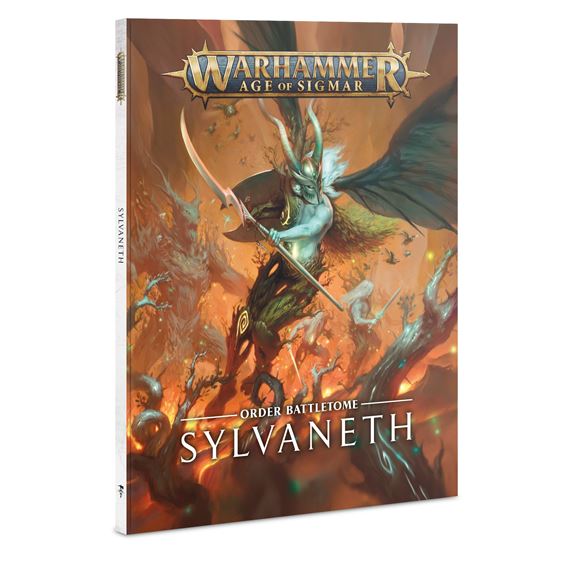 Battletome: Sylvaneth
---
Sylvaneth
This battletome contains: Lore and art that explores the history of the Sylvaneth, and how they battle today A showcase… Read More
Availability: Last one! but 5 Available for back order
Features
Harness the allegiance abilities of your Sylvaneth.
Discover the history of the Mortal Realms' ancient protectors.
Get painting and collecting tips for your army.
This battletome contains:
Lore and art that explores the history of the Sylvaneth, and how they battle today
A showcase of beautifully painted miniatures
Painting advice including examples of different bark colours, foliage, and weapons for the Oakenbrow, Gnarlroot, Heartwood, Ironbark, Winterleaf, Dreadwood, and Harvestboon glades – also includes skin variants, blade variants, details for painting Alarielle the Everqueen, and more
Allegiance abilities for Sylvaneth, including a table of battle traits (including rules for deploying hidden units as reserves), two command trait tables, four artefacts of power tables, and the Lore of the Deepwood spell table
6 warscroll battalions for fielding different combinations of models
16 unit warscrolls, 3 endless spell warscrolls, and a warscroll for the Awakened Wyldwood
Pitched battle profiles for all units, endless spells, and the Awakened Wyldwood featured in this Battletome, including min/max unit sizes, points values and battlefield roles
---
Delivery
Your order can be shipped to you at home or work, see shipping estimates at checkout.
In-store collection
Collection in store is available.