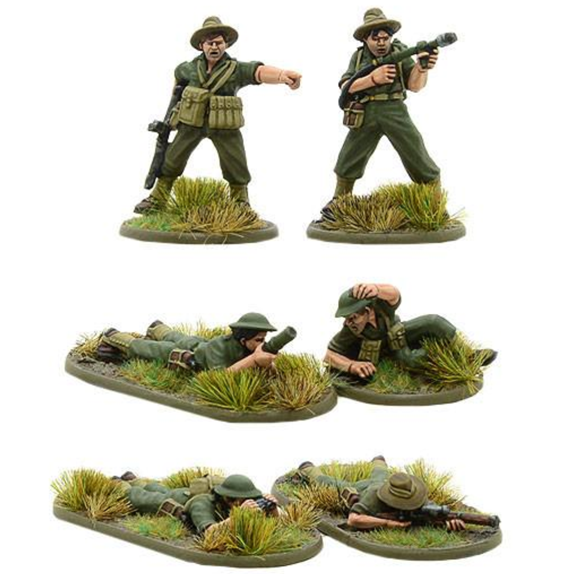 Australian Flamethrower, Light mortar and Sniper teams
---
Great Britain
Australian snipers were not given much in the way of special equipment - or even scopes in some circumstances. Despite… Read More
Availability: Coming soon!
Australian snipers were not given much in the way of special equipment - or even scopes in some circumstances. Despite this, there were many successful sharpshooters amongst the infantry companies, many of them professional hunters in civilian life.
In early campaigns, platoons back from the desert retained their 2-inch mortar, but it was discovered they were less effective in this new environment as the thick jungle canopy meant the rounds often burst in the air.
The re-equipped Jungle Divisions were issued with limited numbers of US-made man-packed flamethrowers from 1944 onwards. These proved devastatingly effective at clearing out Japanese bunkers.
Models supplied unassembled and unpainted
---
Delivery
Your order can be shipped to you at home or work, see shipping estimates at checkout.
In-store collection
Collection in store is available.