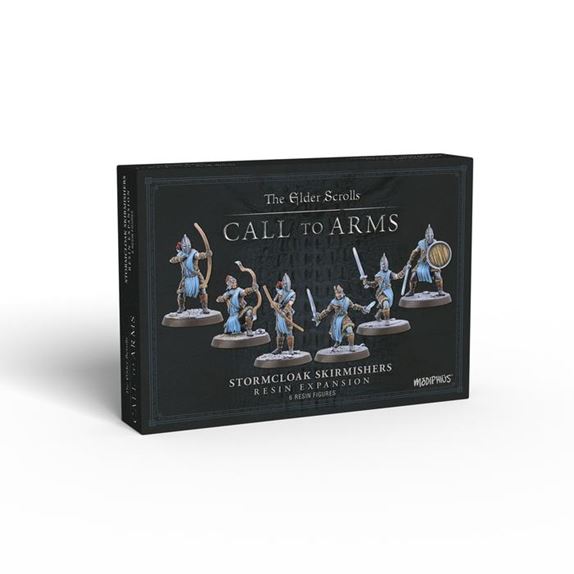 Stormcloak Skirmishers Resin Expansion
---
Continue the battle for your homeland with the Stormcloak Rebellion Skirmishers. Two Stormcloak Archers and a Stormcloak Huntsman provide ranged… Read More
Continue the battle for your homeland with the Stormcloak Rebellion Skirmishers. Two Stormcloak Archers and a Stormcloak Huntsman provide ranged support while three new sword wielding brothers and sisters join the front lines in the form of the Stormcloak Swordsmen. All three Swordsman are armed with swords and light armour. One of them is dual wielding for multiple attacks and one has a shield for a little extra protection.
For use with Elder Scrolls: A Call to Arms Miniatures Core Rules. Supporting cards are found in the Chapter One Card Pack 
2 x Stormcloak Archers
1 x Stormcloak Huntsman
1 x Stormcloak Swordsman
1 x Stormcloak Swordsman with Shield
1 x Stormcloak Swordsman Dual Wielding
Total of 6 x 32mm Resin miniatures
Total of 6 x scenic bases
---
Delivery
Your order can be shipped to you at home or work, see shipping estimates at checkout.
In-store collection
Collection in store is available.