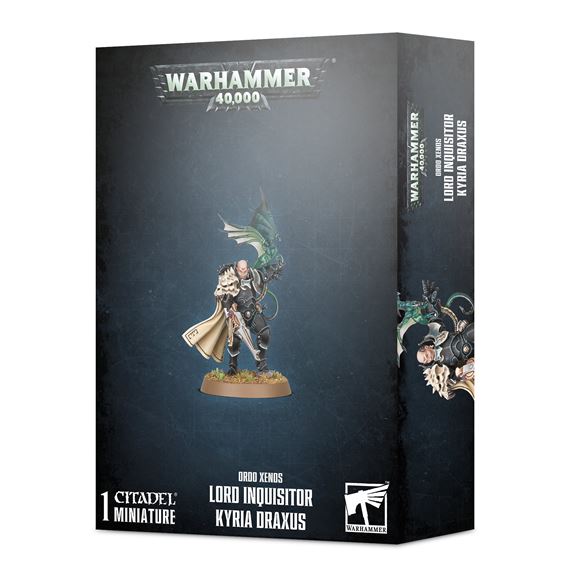 Lord Inquisitor Kyria Draxus
---
Talons of the Emperor
One of the Imperium's premier Necron hunters, Lord Inquisitor Kyria Draxus. Considered a heretic by some of her peers due… Read More
Availability: Last one! but 5 Available for back order
Features
Draxus' model will make a unique addition to any Inquisition army
Although you might need to be careful that your other Inquisitors don't get jealous of her pet
One of the Imperium's premier Necron hunters, Lord Inquisitor Kyria Draxus. Considered a heretic by some of her peers due to her use of xenos technologies, she openly wields a modified shuriken catapult! Draxus is accompanied by a strange familiar, Shang, from the mysterious species known as Wyvachs. They possess a deep psychic bond, and it's said that Draxus can see through the eyes of the winged creature.
---
Delivery
Your order can be shipped to you at home or work, see shipping estimates at checkout.
In-store collection
Collection in store is available.