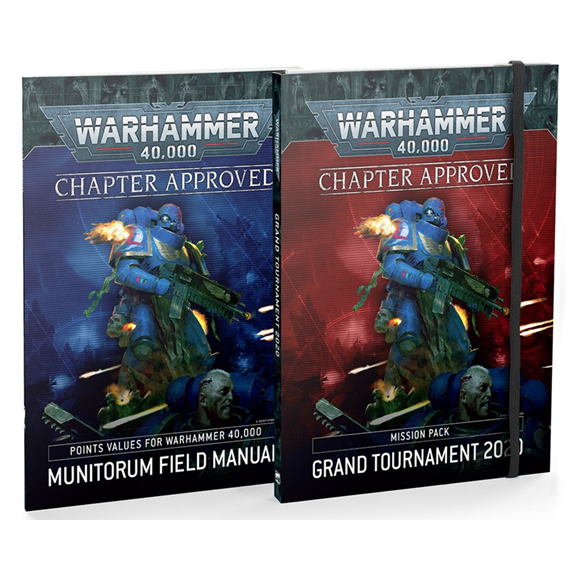 Wh40k: Grand Tournament 2020
---
40k get started
Chapter Approved, or to give it it's glorious full title, "Warhammer 40,000 Chapter Approved: Grand Tournament 2020 Mission Pack and… Read More
Features
A re-engineered Chapter Approved designed to be purely about matched play
Chapter Approved, or to give it it's glorious full title, "Warhammer 40,000 Chapter Approved: Grand Tournament 2020 Mission Pack and Munitorum Field Manual" is your gateway to awesome matched play games. We've re-engineered Chapter Approved this year to be purely about matched play, giving you a host of new content for Grand Tournaments, as well as new missions Incursion and Strike Force engagements. Additionally, Chapter Approved comes with the 2020 Munitorum Field Manual, a massive update that brings every army's points into line with the new edition of the game. 
---
Delivery
Your order can be shipped to you at home or work, see shipping estimates at checkout.
In-store collection
Collection in store is available.