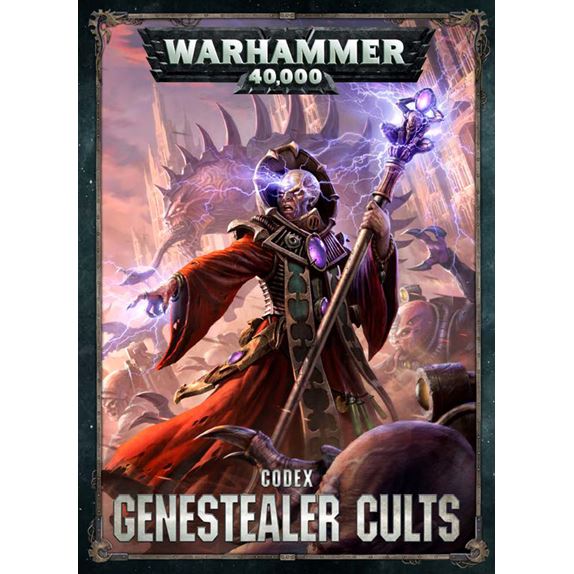 Codex: Genestealer Cults
---
Genestealer Cults
Inside the book, you'll find: The history of the Genestealer Cults, with a look at how these warriors use stealth… Read More
Availability: Coming soon!
Features
Get the rules for all Genestealer Cults models
Read the dark history of your army
Harness cunning Stratagems, Cult Devotions and more
Inside the book, you'll find:
The history of the Genestealer Cults, with a look at how these warriors use stealth and subterfuge to topple planets from within
A Genestealer Cults bestiary with background details for every unit and character
A showcase of stunningly painted Citadel miniatures
Rules for every Genestealer Cults model
Stratagems and sub-faction rules for customising your army
And more!
Able to ally with the Tyranids, or even include corrupted Astra Militarum Detachments, the Genestealer Cults are a rewarding army and a worthy addition to your collection of codexes.
This codex comes with a token sheet for keeping track of the Cult Ambush rules. Rather than deploy your army, you'll deploy the included Ambush markers, allowing you to tailor your deployment and prey upon the weak spots in your opponent's line. Additionally, you'll find a range ruler for setting up units from reserve.
---
Delivery
Your order can be shipped to you at home or work, see shipping estimates at checkout.
In-store collection
Collection in store is available.