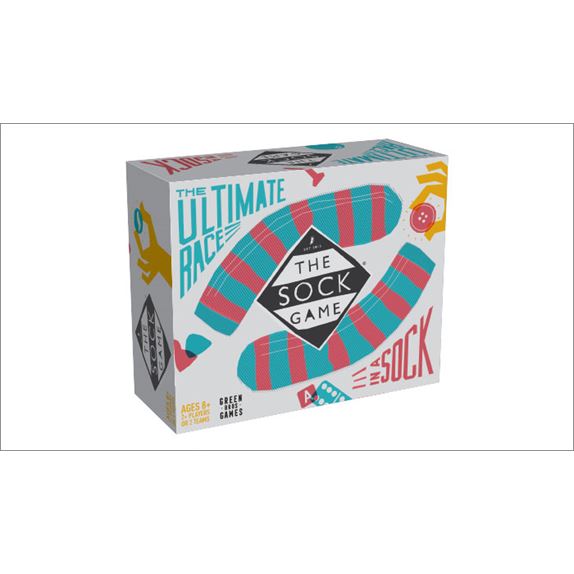 The Sock Game
---
The Sock Game is the perfect addition to family game night, The Sock Game puts your sensory skills to the… Read More
The Sock Game is the perfect addition to family game night, The Sock Game puts your sensory skills to the test! Included in each set are two socks and a crazy assortment of random items. The game begins as a player (or a representative from each team) turns the spinner on the board. Once the arrow lands on an object, players race to reach into the sock and feel their way to the chosen object. Hurry as fast as you can – the first player to find their object wins a point! You can even customise your Sock Game by throwing items from your home into each sock and writing them down on the board's blank spaces. Fun for adults and kids alike, The Sock Game can be played with two players or two teams. This interactive family game encourages players to work together as they share hilarious moments! Reach in for tons of family fun with The Sock Game!
Contents: A Pair of Official Sock Game Socks, 2 Sets of 30 Game Items, 2 Scoring Counters, Spinner Score Board and Instructions
The Sock Game is a perfect addition to game night!
The rules are simple!
Turn the spinner to find out what item you're looking for
Race to reach into the sock and feel your way to your desired item!
First team to find 11 items wins!
Fast-paced interactive family game that asks the question: What's inside your sock? Fun for kids and adults alike,
Make your Sock Game unique to your family with the customisable board
Suitable for 2 players or 2 teams
---
Delivery
Your order can be shipped to you at home or work, see shipping estimates at checkout.
In-store collection
Collection in store is available.