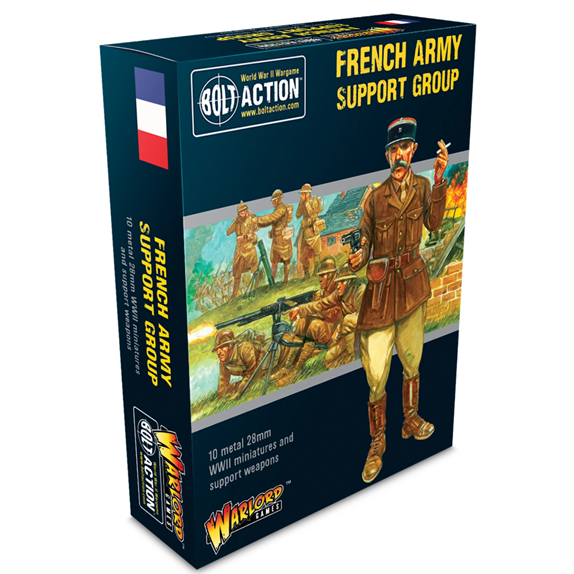 French Army Support Group
---
France and the Allies
The French army started World War II as the most powerful army in the world. Well-equipped, with excellent tanks and… Read More
Availability: Coming soon!
The French army started World War II as the most powerful army in the world. Well-equipped, with excellent tanks and artillery, the infantry divisions were numerous and confident of fighting off the hated Boche as they had twenty two years before. This was not the same war though, and the French infantrymen found themselves all too often fighting off German armoured units which had outmanoeuvred them as the Blitzkrieg rolled across Europe.
This pack is a great way to supplement your Bolt Action French Army, with dependable HQ choices as well as an 81mm Mortar and an aged yet dependable MMG in teh form of a Hotchkiss MMG.
Contains:
2 officers
1 Medic
1 Forward Observer
1 medium mortar team
1 MMG Team
Bases
---
Delivery
Your order can be shipped to you at home or work, see shipping estimates at checkout.
In-store collection
Collection in store is available.