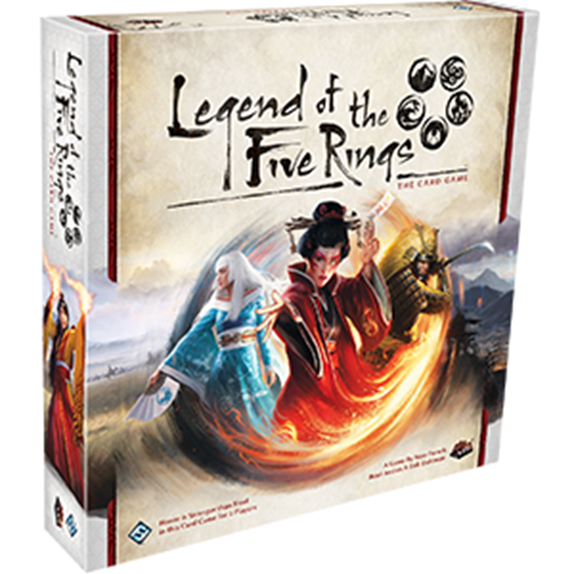 Legend of the Five Rings Core Box
---
Board Games
Enter the vibrant world of Rokugan with Legend of the Five Rings: The Card Game, a Living Card Game® of… Read More
Features
It is a land upheld by honour, guided by fate, ruled by destiny
The Great Clans each support the Emperor, but inter-clan conflict is inevitable
Enter the vibrant world of Rokugan with Legend of the Five Rings: The Card Game, a Living Card Game® of honour and conflict for two players! Drawing on the legacy of AEG's original Legend of the Five Rings collectible card game, and now reimagined with new mechanics, story, and the Living Card Game distribution model, you are invited to join the Great Clans, uphold the tenets of Bushidō, and fulfil your duty to your daimyō and the Emperor in a world shaped and changed by a dynamic, player-influenced story.
During the game, you take on the leadership of one of the Great Clans which define Rokugani society, and you are cast into conflict against another clan. Your conflicts will decide the future of Rokugan, whether you're battling with a katana or with cutting words, but the samurai of your clan cannot remain by your side indefinitely—when their destinies are fulfilled, you must find new allies to continue your conflicts. Ultimately, it's your choice whether you will fight with honour or use unsavoury means, but in every game, it is your role to lead your clan to victory.
---
Delivery
Your order can be shipped to you at home or work, see shipping estimates at checkout.
In-store collection
Collection in store is available.