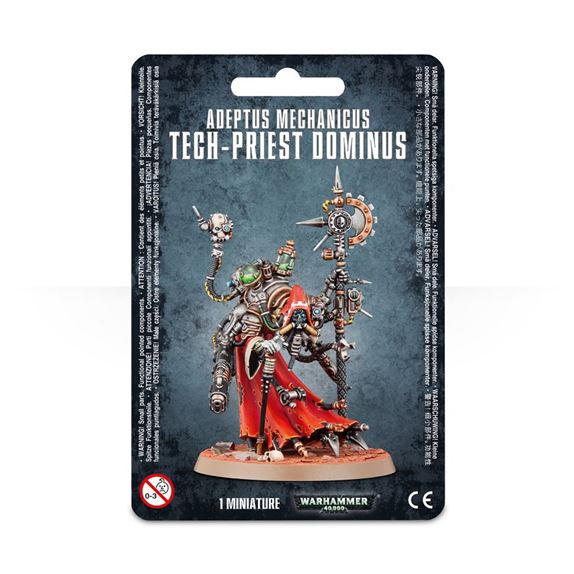 Tech-Priest Dominus
---
Adeptus Mechanicus
This miniature cuts an imposing figure, augmented to the point of being almost entirely cybernetic. His insectile metal legs and… Read More
Availability: 5 Available for back order
Features
Tech-Priests Dominus have a prodigious talent and hunger for war
They leverage information to visit destruction upon the enemy with every command
This miniature cuts an imposing figure, augmented to the point of being almost entirely cybernetic. His insectile metal legs and various extra arms lend him an air of alienation, and his two interchangeable heads mean he can be customised to fit both Cult Mechanicus and Skitarii images. He features an impressive array of weapons; included is a volkite blaster, a macrostubber, an eradication ray, a phosphor serpenta and a power axe - this is his badge of office, and is detailed with a microphone and loudspeaker.
This multi-part, twenty component plastic kit contains everything needed to make one Tech-Priest Dominus, and is supplied with one Citadel 50mm Round Base.
---
Delivery
Your order can be shipped to you at home or work, see shipping estimates at checkout.
In-store collection
Collection in store is available.