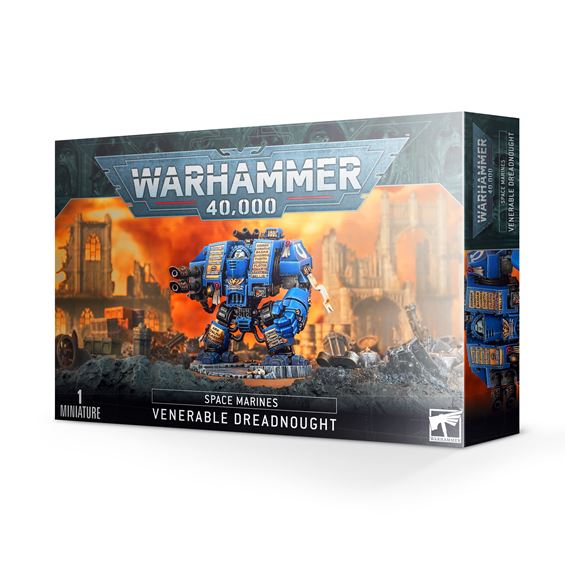 Venerable Dreadnought
---
Space Marines
This box set contains one multi-part plastic Venerable Dreadnought. This 84-piece set includes: a plasma cannon, an assault cannon, lascannon,… Read More
Availability: 5 Available for back order
Features
A chapter's Dreadnoughts are treasured relics, only awoken in great need
Encased inside every Dreadnought lies a mighty Space Marine hero
This box set contains one multi-part plastic Venerable Dreadnought. This 84-piece set includes: a plasma cannon, an assault cannon, lascannon, a heavy flamer, a storm bolter, two different power fists including an ornate one, and a set of smoke launchers. Also included are: two different sets of ornate leg guards, three different helmets, six purity seals, two different pennants, a range of different sarcophagus armour plates, several sarcophagus designs, and a host of Crux Terminatus and other Imperial icons.
---
Delivery
Your order can be shipped to you at home or work, see shipping estimates at checkout.
In-store collection
Collection in store is available.